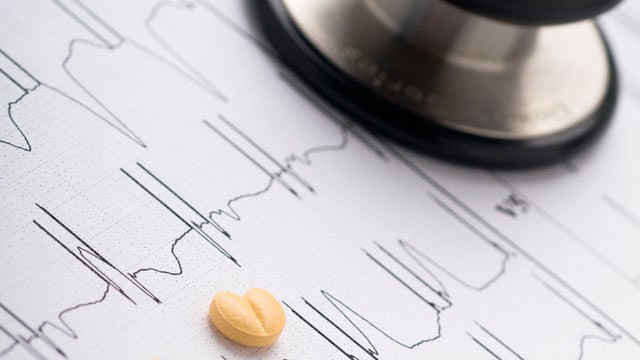 New research suggests that beta-blocker pills don't prevent heart attacks, strokes or cardiac deaths in patients with heart disease, but doctors are torn over whether there's enough in the study to make them want to stop prescribing the drugs. Beta blockers have been a standard heart medication for decades.
The study, published in the Journal of American Medical Association, looked at nearly 45,000 patients with prior heart attacks, coronary artery disease or risk factors for coronary artery disease, and found that those on beta blockers didn't show significantly lower rates of heart attack, stroke or cardiac death than those not on the medication.
"This is a very compelling study that has the potential to shake up the conventional wisdom that exists regarding the role of beta blockers in the management of patients with cardiovascular disease," said Dr. Randal Thomas, a cardiovascular specialist at the Mayo Clinic. "At a minimum, it will lead to new studies that address this issue once again."
Beta blockers work by blocking adrenalin receptors in the brain that become activated when the body is stressed. Beta blockers are used to treat heart disease, high blood pressure, anxiety and other conditions.
Some doctors say they are glad beta blockers are being questioned because their use had been "written in stone" for so many years, but others say using a non-randomized data sample is not as reliable as a randomized drug trial.
READ ARTICLE